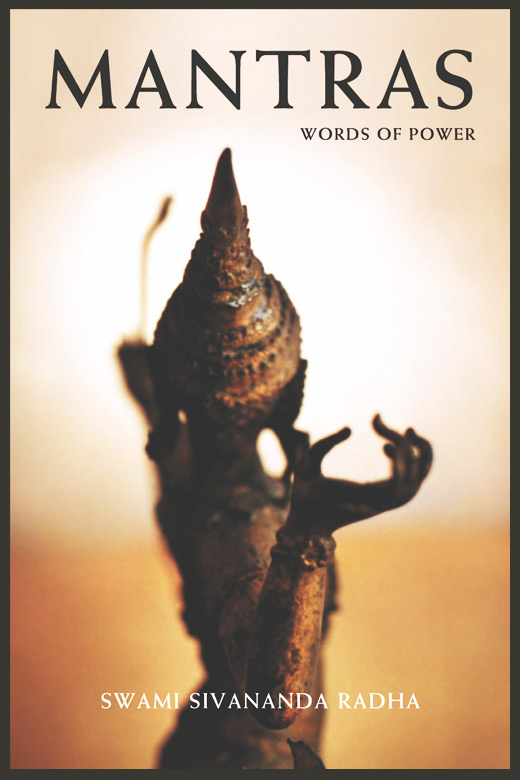 Mantras:Words of Power
Swami Sivananda Radha
Discover the transformational power of sound.
Receive guidance for establishing a mantra practice.
Release and direct emotional energy, harnessing the power of the imagination.

Learn mantras from a variety of spiritual traditions.
Mantras: Words of Power provides the reader with a complete and concise guide to Mantra Yoga, a practice that unleashes the potent healing power of sound.
From her forty years of spiritual practice, Swami Radha explains how sacred mantras can be used to promote healing, deepen concentration, improve imaginative ability and facilitate emotional release. Whether you are an advanced practitioner of Mantra Yoga or a beginner on the path, you will benefit from Swami Radha's comprehensive explanations and detailed instructions for personal practice.

Printed on 100% post consumer waste recycled paper
CAD$ 18.95 / USD$ 14.95
Paperback: 175 pages
Photos: 10 Black and White
Published: June 1994
ISBN-10: 0931454662
ISBN-13: 978-0931454660
Dimensions: 9 x 6 inches
Approximate Weight: 12.8 ounces