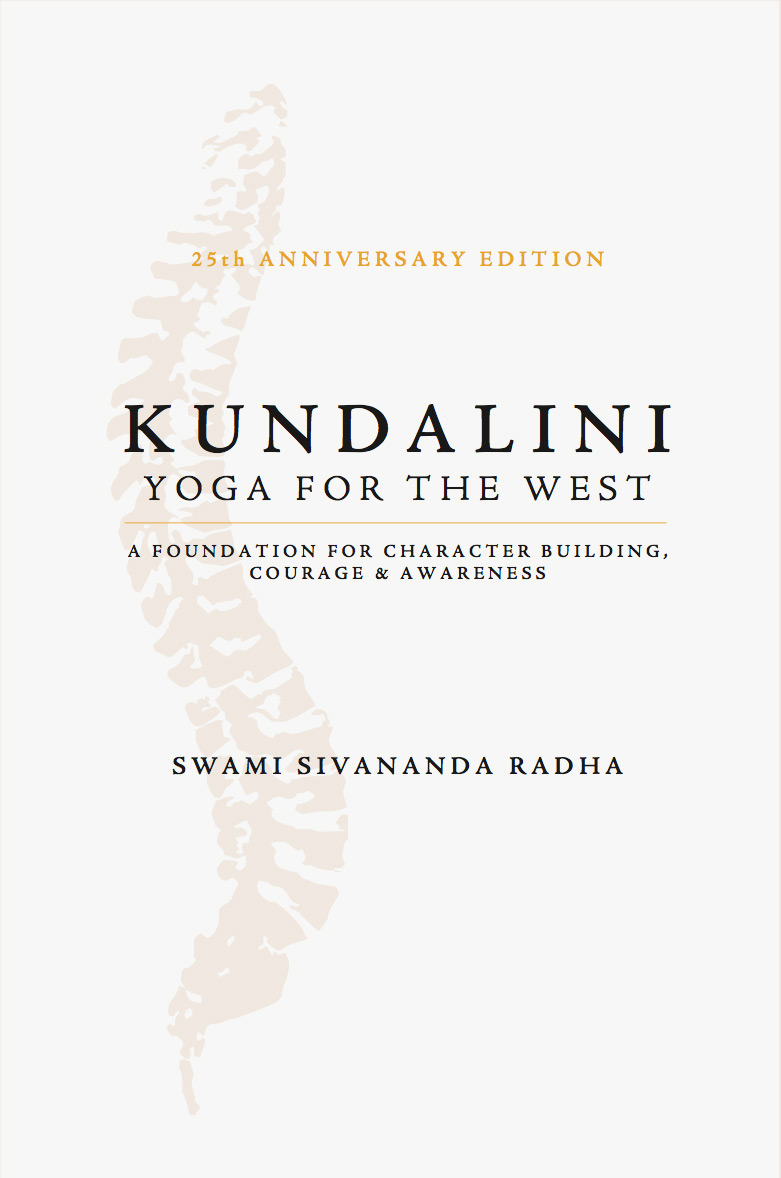 Kundalini Yoga for the West
Swami Sivananda Radha
Kundalini Yoga is the path to freedom. Swami Radha has translated the esoteric teachings of Kundalini into a practical guide for self-investigation.
This classic yogic text is a resource for personal development, with the tools for discovering our true source of knowledge and inspiration. Using reflection exercises, meditations and breathing techniques, Swami Radha takes us step by step, chakra by chakra, through an exploration of consciousness.
Who am I? What is the purpose of my life? In the practice of Kundalini Yoga, you ask yourself many questions and must always be willing to investigate your answers. As you become stronger at looking for possibilities, you may accept the challenge of discovering the mystery deep within yourself, the innate power that is called Kundalini.
"Kundalini Yoga for the West is one of the few books on Kundalini Yoga written by a Westerner that strikes me as being authentic. I always admired Swami Radha for being very faithful to the tradition, yet finding ways to translate that wisdom into Western terms using psychology and imagery that we are familiar with. There are not many teachers who have that capability. Kundalini Yoga for the West is an outstanding accomplishment. I love referring to it, and I always recommend it to people." - Georg Feurstein, Yoga Research and Education Center
"The importance of Swami Radha's work is becoming more apparent with every passing year. This book, a wonderful achievement, is a gift to all seekers. It is significant, relevant, and timeless." - Gene Kieffer, Founder/Director of the Kundalini Research Foundation

Buy it for the Kindle!

HARDCOVER

Printed on 100% post consumer waste recycled paper
CAD$ 34.95 USD$ 34.95
Hardcover: 365 pages
Featuring: 18 Colour Chakra Plates
Published: October 2004
ISBN-10: 1932018050
ISBN-13: 978-1932018059
Dimensions: 9.25 x 6.5 inches
Approximate Weight: 1.6 pounds

Purchase Online

SOFTCOVER

Printed on 100% post consumer waste recycled paper
CAD$ 24.95 USD$ 24.95
Hardcover: 365 pages
Featuring: 18 Colour Chakra Plates
Published: October 2004
ISBN-10: 1932018344
ISBN-13: 978-1932018349
Dimensions: 9.25 x 6.5 inches
Approximate Weight: 1.6 pounds